How Much Can the Bentley Bentayga Tow?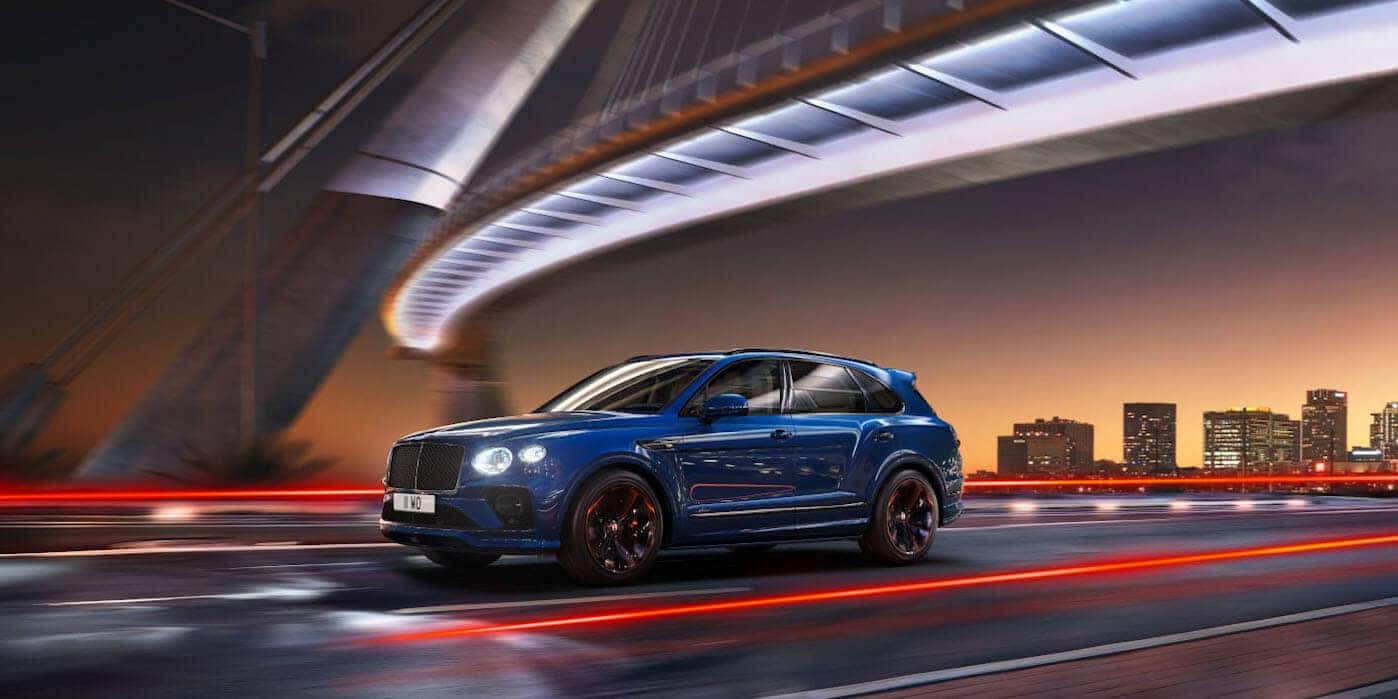 When properly equipped the 2021 Bentley Bentayga can tow up to 3.5 tonnes (7,716.18 lbs). This towing capacity applies to both trim levels: V8 and Speed.
Bentley Bentayga Offers Off-Road Performance and Luxury
Uncompromisingly refined, the Bentley Bentayga elevates the standard SUV. At Morrie's Bentley, we strive to put our Minneapolis drivers behind the wheel of impeccable style, functionality, and power. The Bentley Bentayga is both a luxury and performance SUV that includes radically advances features such as:
A 3.5 tonne towing capacity perfectly suited for the boats, off-road vehicles, horse trailers, and campers
An optional sleek, aerodynamic roof box for convenient storage options tailored for any adventurer with a passion for fishing, skiing, or cycling
Responsive, seamlessly switchable off-road driving modes including: Wet Grass, Dirt and Gravel, Mud and Trail, and Sand
Intuitive Technology and Comfort of the Bentley Bentayga
Adventurous drivers can take on the great outdoors without sacrificing luxury, convenience, or comfort. The 2021 Bentayga is fully equipped with advance smart technology and a striking interior aesthetic including:
Built-in Wi-Fi hotspot to link your smart devices to the touch screen through Android Auto, Apple CarPlay, and Wireless Apple CarPlay
The essential My Bentley app deploys a suite of smart, predictive services to harness real-time information to make navigation smarter, safer and more convenient.
Upholstered by hand, the Bentayga's interior is crafted with natural and highly-resistant leather
Buy The New Bentley Bentayga Minneapolis
To learn more about the 2021 Bentley Bentayga towing capabilities, luxury interior and intuitive smarth technology, visit Morrie's Bentley dealership in Minneapolis or contact us online to test drive a brand new 2021 Bentley Bentayga.