Bentley SUVs For Sale in Minneapolis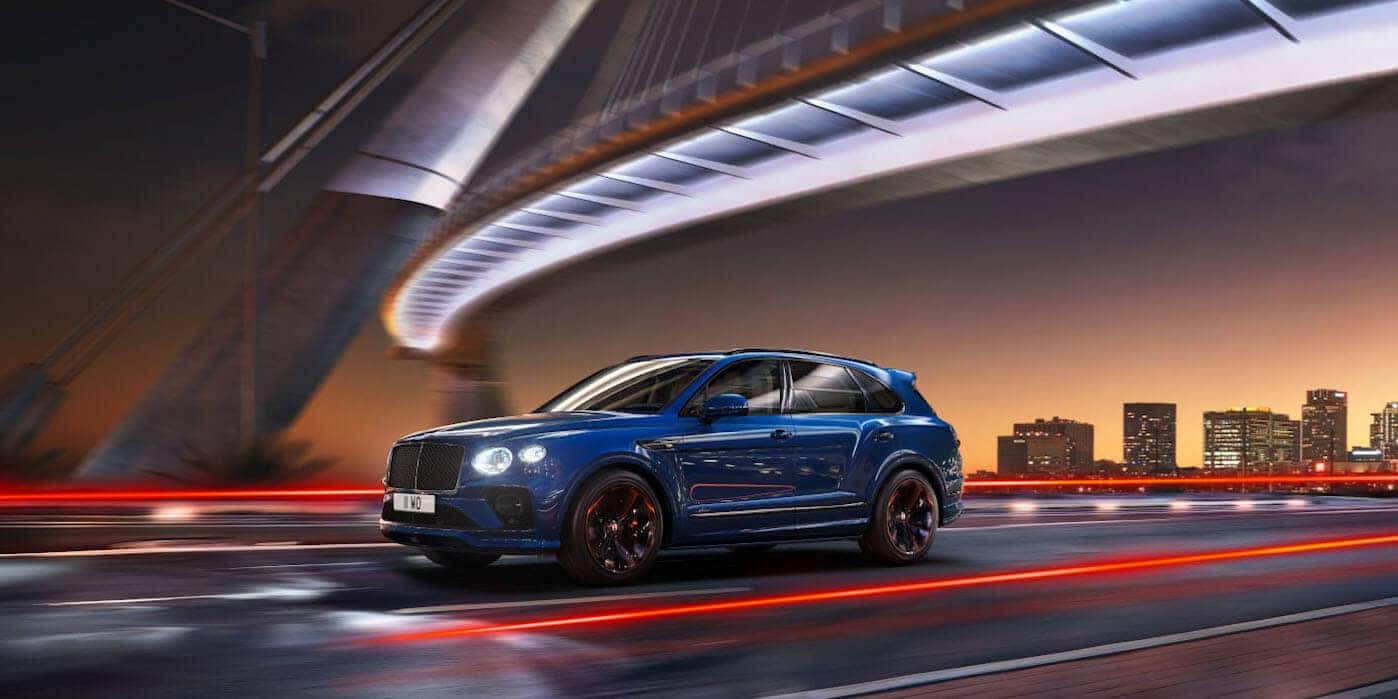 The Bentley Bentayga headlines our selection of Bentley SUVs for sale in Minneapolis. Shoppers can browse the various versions of the Bentayga and experience the thrill of the Bentley brand with their first luxury SUV.
The Bentayga debuted in 2015 using a unibody construction, full-time AWD and a W12 engine. Fast forward to today, the Bentayga is available in four different trim level options for drivers to enjoy: Bentayga, Speed, V8 and Hybrid.
Bentley Bentayga Variations
Each Bentayga trim level option has its own strengths, and each is enticing in its own way. Though one model may emphasize an attribute more than another, you can't go wrong with any of these Bentley SUV options.
The Bentayga Speed is appropriately named for its unrivalled speeds to go along with the exclusive sporty aesthetic. Hitting an eye-popping max speed of 190 mph and going from 0-60 mph in 3.8 seconds, the Speed was specifically made for thrillseekers.
The Bentayga V8 trim packs a punch with performance while also blending comfort and luxury to make a powerful iteration of the Bentayga. Our Bentayga V8 performance highlights blog will give a good amount of detail on the capabilities of this SUV.
The new Bentayga Hybrid is regarded as the most progressive Bentley ever made, representing the future of sustainable luxury mobility. It's only fitting that Bentley's first SUV is the model to make history, breaking ground with its hybrid variation.
Shop for Bentley SUVs at Our Minneapolis Dealership
If you're interested in the 2021 Bentley SUVs we have available, be sure to check our new Bentley offers and schedule a test drive with us at our Minneapolis area dealership.
If you have any questions about the Bentayga models we have in our new Bentley inventory, feel free to give us a call or chat with us at Bentley Minneapolis.