2021 Bentley Bentayga Hybrid Performance Highlights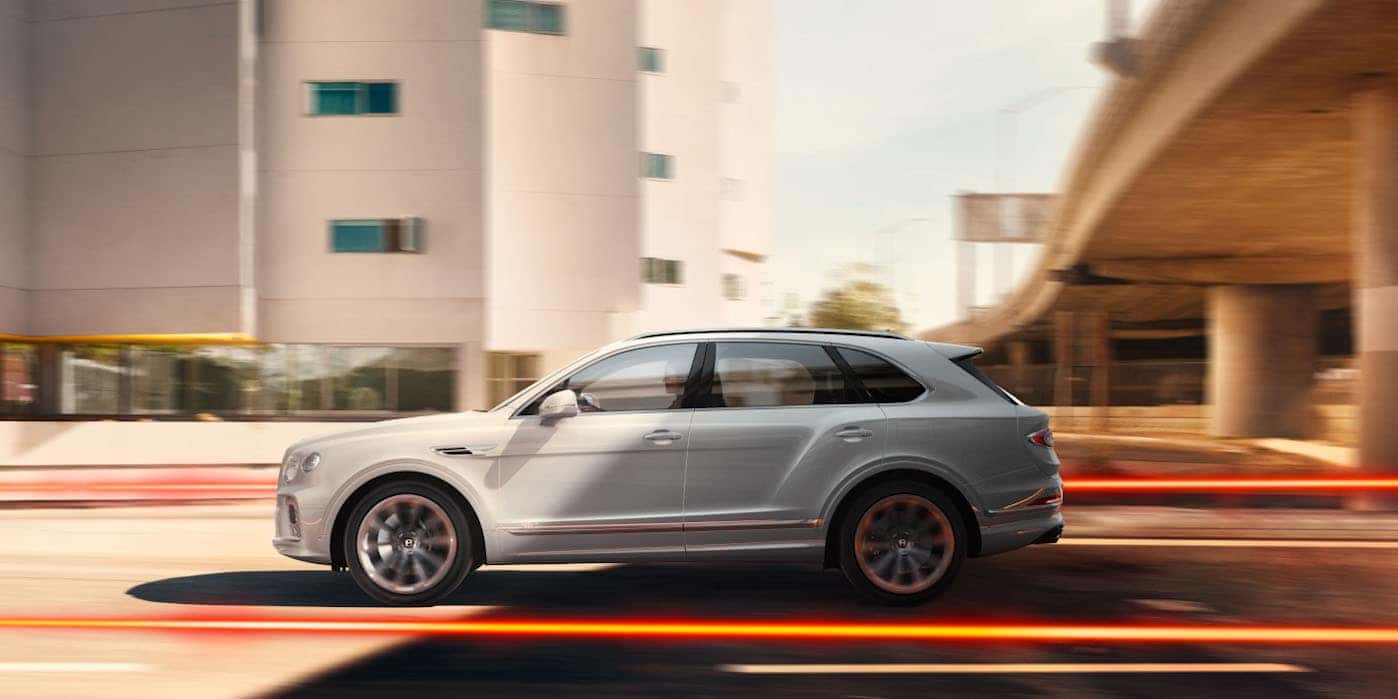 There's no doubt that Bentley emphasizes performance in its vehicles time and time again, and the Bentayga is no different. Bentley Minneapolis is here to give shoppers an idea of what to expect from the SUV with the 2021 Bentley Bentayga V8 performance highlights.
Bentayga V8 Performance Specs
The numbers certainly won't tell the entire story, but the Bentayga V8 has some great stats to give a glimpse into its full performance potential. Here's a quick rundown of the numbers:
Max Speed: 180 mph
0-60 mph: 4.4 seconds
Max Power: 542 BHP
Max Torque: 770 Nm
The Bentley Bentayga Hybrid brings endless serenity and sustainable mobility to the Bentayga lineup. Created in an entirely carbon-neutral workshop, the Bentayga Hybrid is the most progressive and advanced Plug-in Hybrid Electric Vehicle, or PHEV in the entire Bentley lineup.
Bentayga Hybrid Performance Specs
For a quick peek into the performance of a vehicle, you can always look into the specifications. Here's a small taste of what the Bentayga Hybrid has to offer:
Max Speed: 158 mph
0-60 mph: 5.2 seconds
Max Power: 443 BHP
Max Torque: 700 Nm
The Dynamic Balance of the Bentayga Hybrid
Whether you're on the open road or staying local, the advanced E Motor and V6 engine work together to provide excellent power, speed and efficiency. The duo allows the Bentayga Hybrid to intelligently choose the most appropriate power source in response to the demands of your journey.
In other words, if your vehicle can rely solely on the electric motor, it will do so, which means the minimum amount of emissions on every drive. The Bentayga Hybrid is enhanced by three electric drive modes to ensure the most serene, sustainable and responsive experience.
The all-electric EV Drive mode is best for short, city drives, while the Hold mode is designed to preserve battery charge. Hybrid mode lets you maximize sustainability on the longest journeys by working with the Intelligent Navigation system to prioritize use of the E Motor when possible.
The Bentayga Hybrid automatically starts in EV Drive mode, meaning each drive begins as quietly as possible with zero emissions. The three modes ensure a responsive drive in any environment, with the accelerator pedal offering haptic feedback to the driver to notify them of when the V6 combustion engine is being employed.
Shop for the Bentayga Hybrid at Our Minneapolis Dealership
If you're interested in the 2021 Bentley Bentayga Hybrid, be sure to check our new Bentley offers and schedule a test drive with us at our Minneapolis area dealership.
If you have any questions about the Bentayga Hybrid or any of the other models we have in our new Bentley inventory, feel free to give us a call or chat with us at Bentley Minneapolis.